Education makes a lifetime of difference
Give the gift of education
Breaking the poverty cycle
Removing the barriers to education
At this time of year our thoughts turn to those who are less fortunate than us.
Fiji Kids provides food hampers and festive treats to mums and dads who have very little to share with their families.
This holiday season, we aim to support each one of our 75 families with a food hamper. We don't want anyone to miss out.
Please help make this possible.
Breaking the Poverty Cycle Through Education
Fiji Kids is registered as a charity in Fiji and Australia. 
Our sponsorship program has provided deeply disadvantaged children with access to education since 2010.
We believe that all Fiji's young people deserve the opportunity to realise their potential and live their very best lives.
We provide disadvantaged kids with the support to develop their potential, pursue their passions and to access education and opportunities that allow them to transform their lives.
We believe that education makes a lifetime of difference.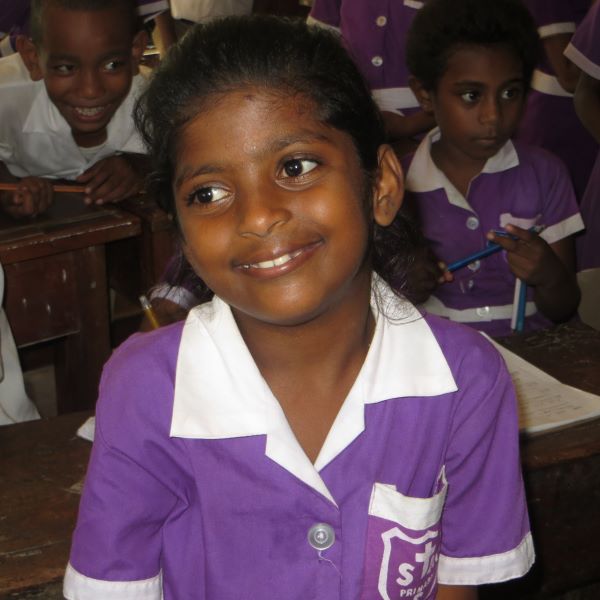 As a Fiji Kids sponsor your contribution will ensure a young person from a deeply disadvantaged background has the resources they need to attend school. Our sponsorship commitment is for the duration of their school life with the aim that they complete secondary school studies.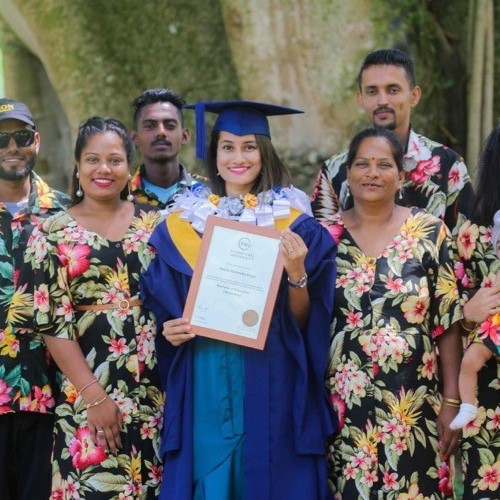 Fiji Kids Tertiary sponsors contribute to our further education fund.  Together we make it possible for Fiji Kids school graduates to aim high, pursue their passions and improve their prospects of well paid employment through vocational or university study.
In times of need, we provide families living in poverty with food hampers containing nutritious basics that can feed a family for up to a month.
We provide materials for severely underfunded local schools so that students can participate in learning and teachers can teach.                       
Thanks to the generous support of our donors and sponsors we are making a difference to the lives of many disadvantaged kids and their families. Since we began operating we have…
Students Currently Sponsored
Higher Education Graduates
Thank you to our generous sponsors
Follow and share our story
Not all help has to cost money. Sharing the story of Fiji Kids is just as valuable. Your contribution will be in every donation we receive from your advocacy. Follow us on Facebook and share the love with your friends and family.